The Wedomé fashion show " Bread Fairy Tale " was held on June 2nd 2017 in 751D Park.  After last year successful partnership, Wedomé has appointed FLO Prestige as the official caterer for this prestigious fashion show. With more than 20 years of experiences in orchestrating numerous catering events, FLO Prestige is honored by this 2nd collaboration with Wedomé. This tailor-made event is the result of months of preparation and collaboration between FLO and Wedomé in creating something extrodinary.  In order to offer an exceptional experience to the customers, FLO Prestige and Wedomé were in constant communication, reviewing all details to make the event the toast of the city.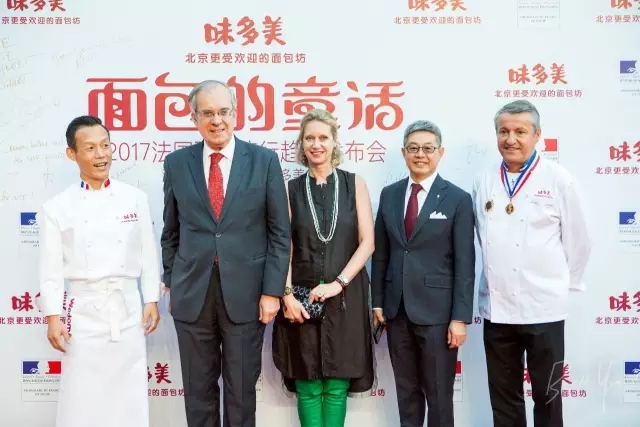 Mr. Maurice Gourdault-Montagne, French Ambassador to China, was one of the honorable guests of the Bread Fashion Show with a French delegation. With 30 international models, the show room looks like a fantastic bread Victoria show!
As a well-known boulangerie in China, Wedomé guides bread fashion trend and brings French taste to China to increase public awareness of French bakery culture. FLO Prestige and Wedomé have found a new platform to showcase a diversity between fashion and bakery.
FLO Prestige has the distinctive ability to adapt its menu ranging from French to Fusion based on the needs of each event. FLO Prestige's Michelin trained Chefs strive to push the boundary of their culinary creation by integrating molecular technique and the essence of different cuisines around the world.
FLO Prestige provides a privilege to all home catering events through the "One Stop Solutions". This professional team provides a portable restaurant straight to your door step, delivering hassle free and memorable experience to your guests.